International Women's Day 8th March 2020 #IWD2020⁠
⁠International Women's Day is a globally recognised day that focuses on celebrating women's economic, political and social achievements….What better time to celebrate women all over the world.
Even though much progress has been made to promote and protect women's rights over the years, women cannot claim to have all the same rights and opportunities as men, according to the UN; who began celebrating International Women's Day in 1975.
Here at Pro-Stretch we really support equality in the workplace, in fact the majority of our UK workforce are women, and our founder and CEO Christine Morgan, is an established business woman, find out more about Christine below!
The theme for this year's International Women's Day is: #Each for Equal – An equal world is an enabled world.
"Individually, we're all responsible for our own thoughts and actions – all day, every day.

We can actively choose to challenge stereotypes, fight bias, broaden perceptions, improve situations and celebrate women's achievements.

Collectively, each one of us can help create a gender equal world.

Let's all be #EachforEqual." (2020)
Discover the origin
The first International Women's Day dates back to 19th March 1911. This date was chosen to commemorate the day the Prussian King promised to introduce votes for women in 1848- a promised he unfortunately failed to keep. International Women's Day was then moved to 8th March in 1913.
Whilst International Women's Day is widely observed throughout the world; in some countries the date is a public holiday. These countries include Russia, Ukraine, Belarus, Armenia, Vietnam, Cambodia and China (for women only!).
In China, International Women's Day became an occasion for men to express their love for women and buy gifts for their mothers, wives and daughters; much like a mash-up of Valentine's Day and Mother's Day.
Starting in 1950, China recognised the public holiday by entitling employed females to a half-day holiday!
Happy Women's Day: 妇女节快乐International Women's  Day:国际妇女节
Did you know that men even have their own day too? International Men's Day is celebrated on 19th November every year!
After all, an equal world is an enabled world #EachforEqual⁠
International Women's Day is a brand in its own right, the logo is purple & white and features the symbol of Venus which is a recognised female symbol.
The Mimosa flower is a symbol of International Women's Day- Italy started this tradition in 1946.
The yellow flower possesses anti-bacterial, anti-venom, anti-fertility, anti-convulsant, anti-depressant, aphrodisiac and various other pharmacological activities. Mimosa is used to treat a variety of illnesses and injuries including dysentery and has been applied to wounds, to aid healing.
There has been many inspirational women over the years that deserve recognition, but a few of our favourites include:
Marie Curie
"Life is not easy for any of us. But what of that? We must have perseverance and above all confidence in ourselves. We must believe that we are gifted for something and that this thing must be attained."  – Marie Curie (1867-1936)
"Marie Curie is remembered for her discovery of radium and polonium, and her contribution to the fight against cancer.
In 1903 Marie and Pierre were awarded the Nobel Prize for Physics jointly with Henri Becquerel for their combined, though separate, work on radioactivity. In the same year, Marie passed her doctorate thesis in Physics.
Her determination and remarkable endeavours led to a second Nobel Prize in 1911, this time in chemistry for creating a means of measuring radioactivity.
A successful name in the field of science, Marie Curie allowed her name to be used by the Marie Curie Hospital in north London. Opened in 1930, it was staffed entirely by women to treat female cancer patients using radiology. It also had research facilities. 
After the Marie Curie Hospital was more or less destroyed in 1944 by a bomb, a group of people decided to re-establish the hospital as a charity under Marie Curie's name, rather than as part of the new NHS. This marked the start of the hospital's development into a charity to support cancer patients".
Emmeline Pankhurst
"You must make women count as much as men; you must have an equal standard of morals; and the only way to enforce that is through giving women political power so that you can get that equal moral standard registered in the laws of the country. It is the only way." – Emmeline Pankhurst
"In 1889, Emmeline founded the Women's Franchise League, which fought to allow married women to vote in local elections. In October 1903, she helped found the more militant Women's Social and Political Union (WSPU) – an organisation that gained much notoriety for its activities and whose members were the first to be christened 'suffragettes'. 
British politicians, press and public were astonished by the demonstrations, window smashing, arson and hunger strikes of the suffragettes.
Like many suffragettes, Emmeline was arrested on numerous occasions over the next few years and went on hunger strike herself, resulting in violent force-feeding.
In 1918, the Representation of the People Act gave voting rights to women over 30. Emmeline died on 14 June 1928, shortly after women were granted equal voting rights with men (at 21)."
Rosa Parks
"I would like to be known as a person who is concerned about freedom and equality and justice and prosperity for all people." – Rosa Parks
"On December 1, 1955, Rosa Parks boarded a bus in Montgomery, Alabama. Instead of going to the back of the bus, which was designated for African Americans, she sat in the front. When the bus started to fill up with white passengers, the bus driver asked Parks to move. She refused. Her resistance set in motion one of the largest social movements in history, the Montgomery Bus Boycott.
Parks courageous act and the subsequent Montgomery Bus Boycott led to the integration of public transportation in Montgomery. Her actions were not without consequence. She was jailed for refusing to give up her seat and lost her job for participating in the boycott.
On October 24th, 2005, at the age of 92, she died of natural causes leaving behind a rich legacy of resistance against racial discrimination and injustice." 
Malala Yousafzai
"I raise up my voice- not so I can shout but so that those without a voice can be heard… we cannot succeed when half of us are held back." – Malala Yousafzai
"As a young girl, Malala Yousafzai defied the Taliban in Pakistan and demanded that girls be allowed to receive an education.  Yousafzai became an advocate for girls' education when she herself was still a child, which resulted in the Taliban issuing a death threat against her.
On October 9, 2012, a gunman shot Yousafzai (in the head) when she was traveling home from school. 
She survived and has continued to speak out on the importance of education. In 2013, she gave a speech to the United Nations and published her first book, 'I Am Malala'.
In 2014, she became the youngest person to receive the Nobel Peace Prize."  
Christine Morgan
"Work hard, play harder" – Christine Morgan
Our very own CEO of Pro-Stretch, Christine Morgan should also be recognised today! Christine works tirelessly to lead the company with equality for all and sustainability for our planet in mind.
Christine says:
"Pro-Stretch Trims have overcome many challenges since its creation in 2003. Our vision to use a patent to make a mechanical stretch trim; and help garment factories and brand developers solve problems by applying our trims to their garments, has grown from strength to strength.
Pro-Stretch have grown an amazingly strong global team with offices and factories in the UK, Hong Kong, Southern China, Vietnam, Taiwan and USA! We supply uniquely designed products to some of the major household names for sportswear and lifestyle brands. We take great pleasure in working with fantastic ethical successful Brands such as Adidas, Reebok, Nike, Lululemon, Patagonia and more.
My quote to live by is- A Strong Woman looks a challenge dead in the eye!" (Gina Carey)
We have chosen trims, drawcords and labels, that we feel are inspired by the theme colours of International Women's Day!
Take a look at the images below, we have much more to see  HERE in our online catalogues.
Or browse our product page HERE
For enquiries, call our UK office on (01260) 291691 or email info@pro-stretch.net
We are constantly innovating and creating products within our trim developments, to find out more and keep up to date with everything Pro-Stretch, follow all our Social channels, links below
---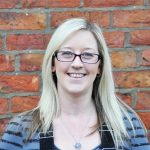 Content by Joanne Bywater (Head of Marketing -Pro-stretch) to find out more about Joanne CLICK HERE
Factual content sourced from
www.internationalwomensday.com
www.bbc.co.uk/history/historic_figures/pankhurst_emmeline.shtml 
www.biography.com/activist/malala-yousafzai
www.womenshistory.org/education-resources/biographies/rosa-parks