PANTONE 19-4052 Classic Blue
Last month Pantone released their colour of 2020 as Classic Blue.
Pantone describe this as instilling calm, confidence, and connection, this enduring blue hue highlights our desire for a dependable and stable foundation on which to build as we cross the threshold into a new era.
'Imprinted in our psyches as a restful color, PANTONE 19-4052 Classic Blue brings a sense of peace and tranquility to the human spirit, offering refuge. Aiding concentration and bringing laser like clarity, PANTONE 19-4052 Classic Blue re-centers our thoughts. A reflective blue tone, Classic Blue fosters resilience.
As technology continues to race ahead of the human ability to process it all, it is easy to understand why we gravitate to colors that are honest and offer the promise of protection. Non-aggressive and easily relatable, the trusted PANTONE 19-4052 Classic Blue lends itself to relaxed interaction. Associated with the return of another day, this universal favourite is comfortably embraced'.
For the 2020 reveal, Pantone utilised a great marketing campaign, they partnered with several brands to develop the smell, sound, taste, and texture of Classic Blue. This included a swatch of suede-like fabric, a musk-and-sea-salt-scented candle, a blue, berry-flavoured jelly, and a three-minute audio track titled "Vivid Nostalgia."
To me this is reminiscent of how artist Yves Klein presented his IKB (International Klein Blue) using female bodies to perform the colour, thus the colour effectively becoming the art. Even though it isn't on the same scale as Yves Klein's pigment creation, I feel that this is indeed an excellent marketing campaign.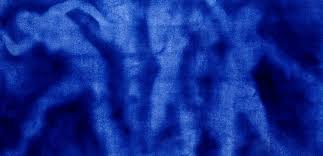 Here at Pro-stretch we understand the importance of the use of colour, which alone can elevate a company to succession. We love to keep ahead of the game and we are constantly researching current and future fashion trends for our developments.
As with all fashion focused companies, it is important that we plan well ahead for each season, and refer to Pantone's colour of the year, and seasonal recommendations.
Many of our brand development teams take influence for their seasonal ranges with the colours that Pantone recommend, so it is important that Pro-Stretch can offer complementing trims and labels. Along with our Asian factories we work together to produce a range of innovative trims and labels to present to our customers.
Not only do we develop for our brands for their specific requirements, but we also create generic catalogue samples for inspiration, these can then be developed further for garment use if required by the developers.
These are often colourful, innovative designs that wouldn't fit the guidelines for brands, but would suit a more generic project.
I have personally used them for craft projects, for example to trim a scatter cushion or throw – make sure you follow us on our social platforms and IGTV channel, as I will be showing you some examples of how to banish the Winter Blues, with a step by step video for brightening up your soft furnishings with Pro-stretch trims! Keep your eyes peeled over the next few weeks! Using of course Blues to celebrate the 'Pantone colour of the Year 2020' -Classic Blue.
If you want to find out more, keep up to date with everything Pro-Stretch by following all our Social channels, links below
Content by Louise Knight (Marketing Account Assistant at Pro-stretch UK)
Additional content sourced from:
https://store.pantone.com/uk/en/color-of-the-year-2020
https://www.architecturaldigest.com/story/pantone-color-of-the-year-2020