Pro-Stretch Trims International Ltd have offices all over the world, our headquarters are in the UK, with a small staff workforce, but we also have branches in Hong Kong, China, Taiwan, and the USA. We also have weaving facilities in southern China and Vietnam….we really are a global company; employing around 250 staff across the group.
We produce around 50 million metres of trims annually, and can proudly say we have become a trusted supplier to 5 globally recognised sports brands.
Not an easy feat, and without our hardworking, dedicated staff, we wouldn't be able to achieve this. That is why here at Pro-Stretch our staff are very important to us, they are the back bone  of the company,  and without them we wouldn't be the business we are today.
Our teams have many years of experience between them, with our longest serving member of the UK team, Angie Larder – our Senior Sales Account Manager, still working hard for us after 17 years.
Our UK HQ office is based in the wonderful Cheshire countryside, surrounded by open fields, and various farm animals. In fact we have a field full of Donkeys literally outside the front door.
Happy staff=happy customers, and vice versa 😊, which is why we promote safe working environments and fair wages across all our offices and factories.
The main focus for our UK staff is to ensure excellent customer service and account management for all our customers. Which include top global sports and leisure wear companies; but we also work with smaller enterprises, and all our customers are a priority to us.
As a small, friendly team we have an excellent work ethic, and it is important to us that we all feel valued, our CEO Christine is a great ambassador for this.
Let us introduce you to the Pro-stretch UK team..
Christine Morgan is our founder and CEO
Having a proven track record in the ribbon, label and trims industry, Christine set up Pro-Stretch in 2003. Working hard with the team, she has pushed the company from strength to strength, and is very proud to have established Pro-Stretch Trims International to where it is today.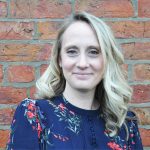 Angie Larder is our Senior Sales Account Manager
Angie is our longest serving member of staff, celebrating her 17th year at Pro-Stretch this year. She has seen many changes in the company over the years, and along with other staff members has been instrumental in the company's success. Her goal at Pro-stretch is to provide customer service that is second-to-none, as we think that this is one of the things that helps differentiate us from the competition.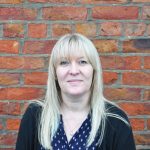 Kathryn Mattley, is one of our Sales Account Managers
Kathryn is celebrating a decade working here at Pro-Stretch. Her background is in Customer Services, and along with Angie she manages and coordinates our largest sportswear account. She is a very dedicated team member, and has great commitment to the role.

Quinnie Taylor is another of our Sales Account Managers
Quinnie has been employed with Pro-Stretch for just over 10 years, starting out as a Sales Account Assistant and working up to a Sales Account Manager. He helps our customers, developers and designers with their garment needs, using our unique fabric trim solutions.
"Check out our November 'Staff Spotlight' for more info on Quinnie!"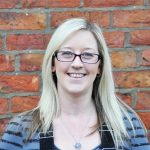 Joanne Bywater is our head of Marketing
Joanne is responsible for all the marketing at Pro-Stretch, she ensures our social media is kept up to date with relevant news and information. She is also responsible for all the Pro-Stretch sample catalogues that we put together to present to our customers. Ensuring our sales team are fully equipped when they attend meetings with potential clients. Joanne is always looking for innovative ways to promote us here at Pro-Stretch.
Yuke Lang is our Trims Librarian
Yuke recently joined the Pro-Stretch team and is working alongside Joanne preparing marketing material. This includes helping create our catalogues and generally keeping everything organised with the many trims that pass through our office. She is thoroughly enjoying her new role, and has been a great addition to the team.
Louise Knight is our Marketing Accounts Assistant
Louise is the latest member of the team. Louise ensures samples go out to customers on time, supports the Sales Managers with our brand accounts, and helps Joanne with Marketing and Social Media. Her background is in Textiles Production and Marketing, so this is the perfect role.
All of our UK team work very hard to ensure all our brands receive excellent customer service, and are completely happy with the products we supply. We are one big family and encourage a friendly environment in the office, check out our social channels over the next few weeks, for a sneaky peek of behind the scenes of us in the office…..you never know you might even spot a donkey in the background!
"We often meet up out of work, and we love team bonding social events. Recent events include the Segway Experience at nearby Glebe Farm and the Manchester Gin Cruise, which were all great fun"

Joanne Bywater-Head of Marketing
For more information on all our UK staff, keep your eyes peeled for our monthly 'Spotlight on Staff' blog posts, over the next few months.
Or call our friendly, dedicated team on +44 (0)1260 291691 or email info@pro-stretch.net to discuss your needs.
Click on the links below to follow our social media channels, and to keep up to date with news, product innovations, and everything Pro-Stretch.