As a trusted supplier to the top global sportswear brands, here at Pro-Stretch we produce many beautiful trims, but some of our favourites are the many varieties of Drawcords that we create.
With lots of options available, we can create many different designs, colours, and widths. These can be created for functionable garments, as well as for novelty/aesthetic purposes. We can create designs using your own artwork, or we can provide a design service; we also offer FREE sample development.
We have put together a list of our favourite drawcord tips to help you decide which is the best option for you!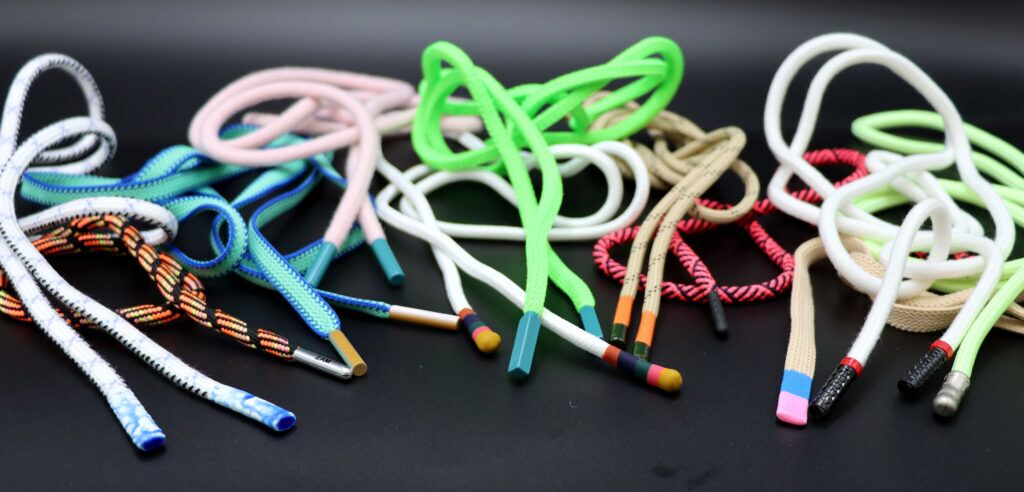 1. Silicone dipped tips, are becoming very popular with our brands. Silicone dipped tips are available in many forms, colours and even textures. We can create multiple coloured layers, dye to match the cord or a contrasting colour, we can also offer a clear/transparent option, and these are all available in gloss or matte. Silicone tips can also be printed with branding, logos or text.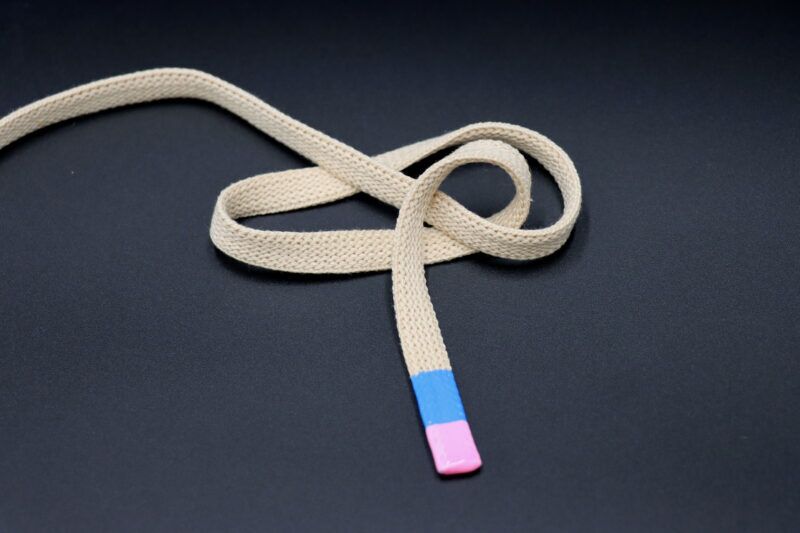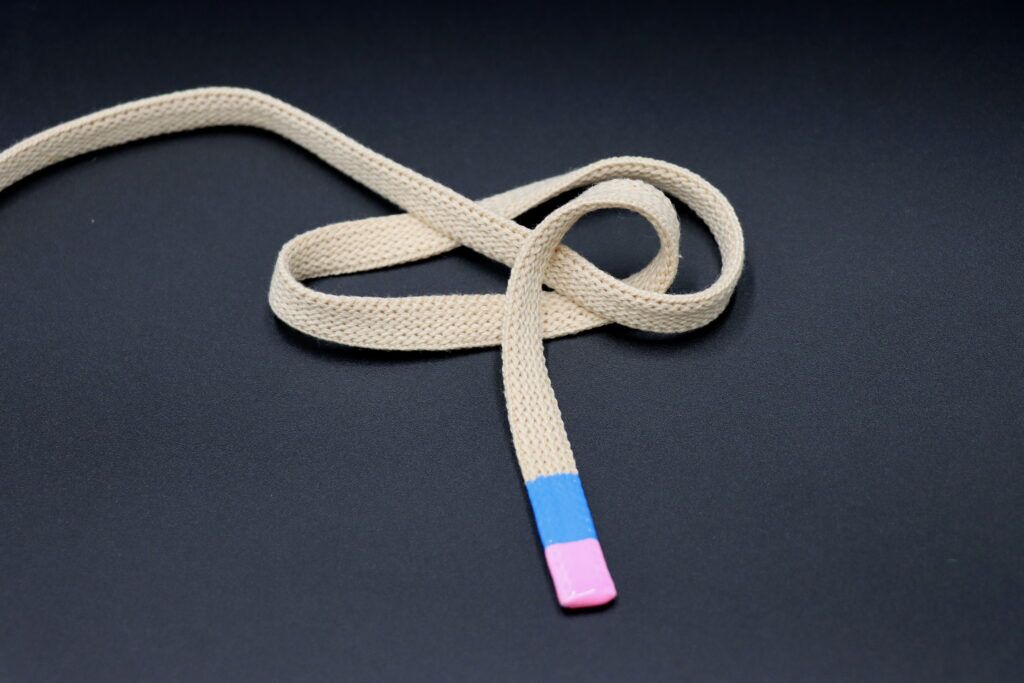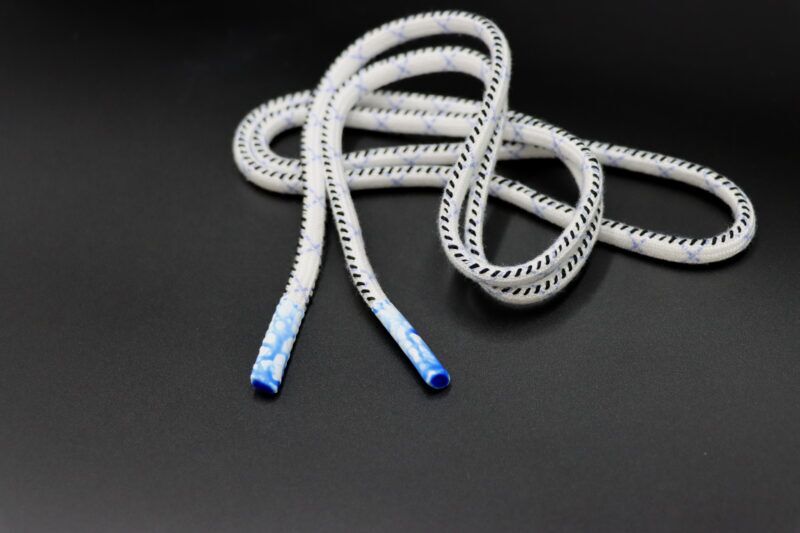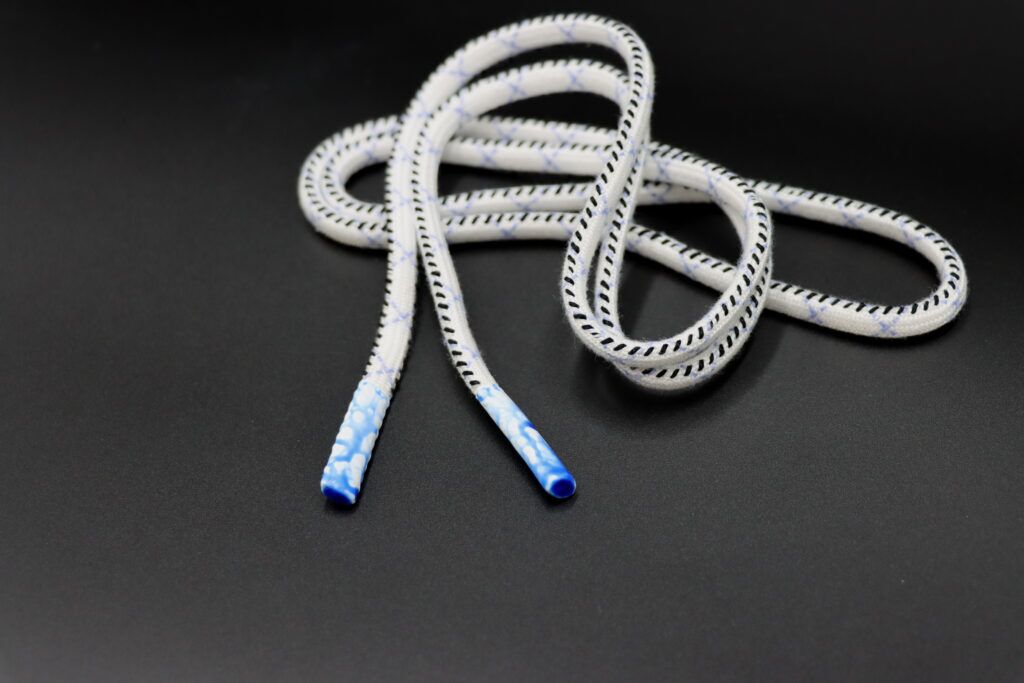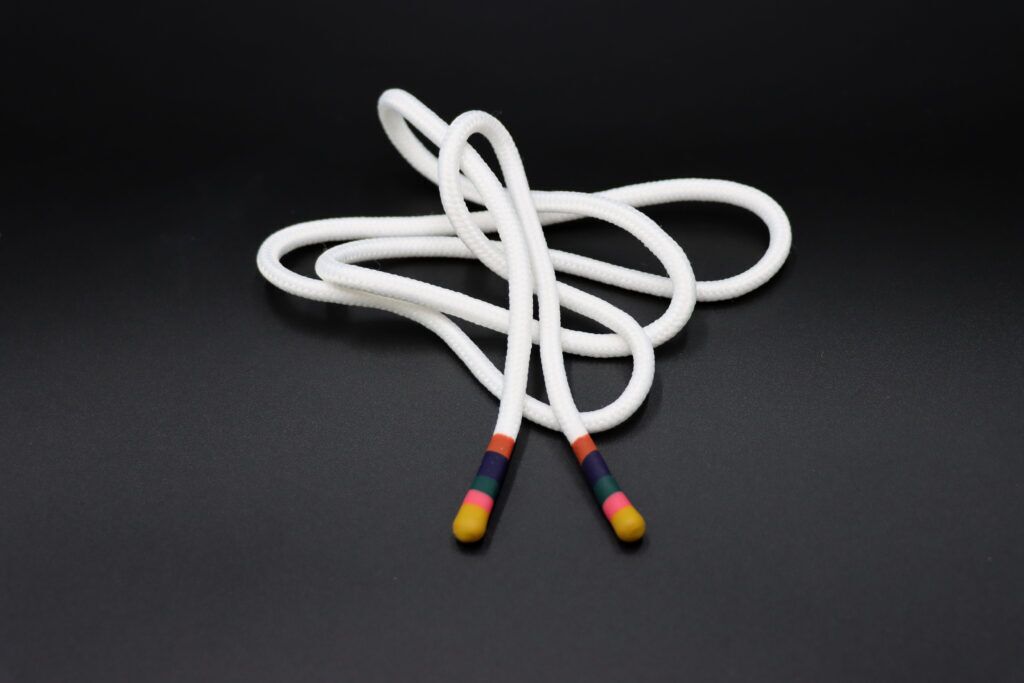 2. Plastic tips, are a popular, cost effective choice, often referred to as shoelace tips, due to the mass use in the shoe industry. Plastic tips are also available as a TPU sustainable option.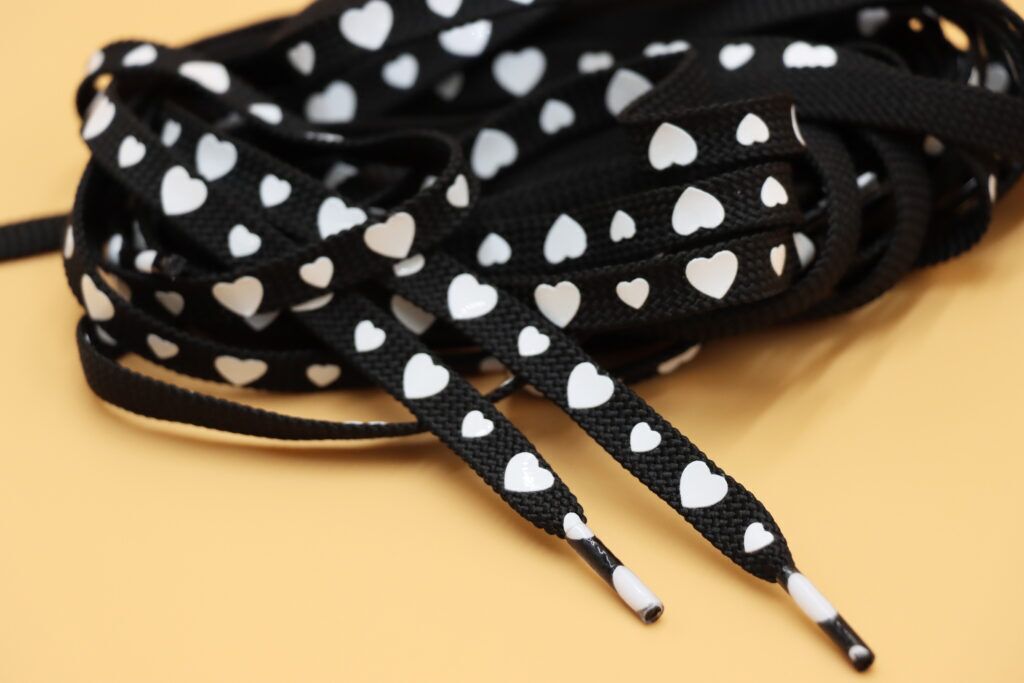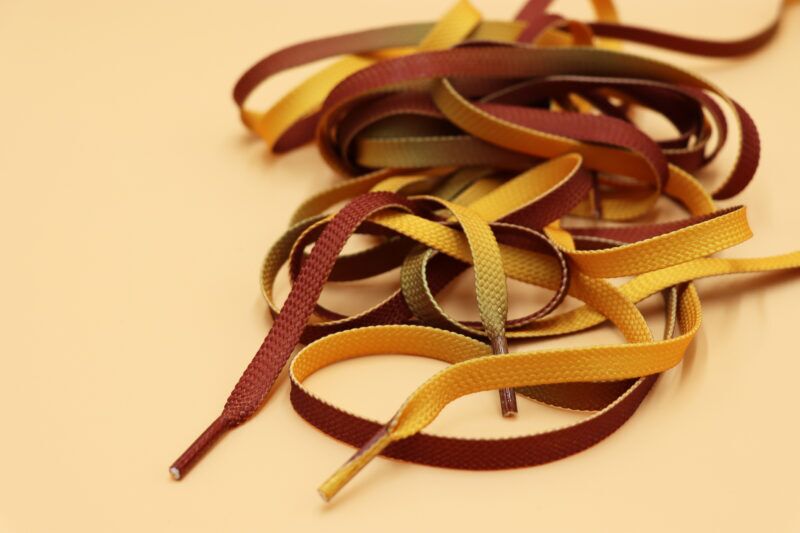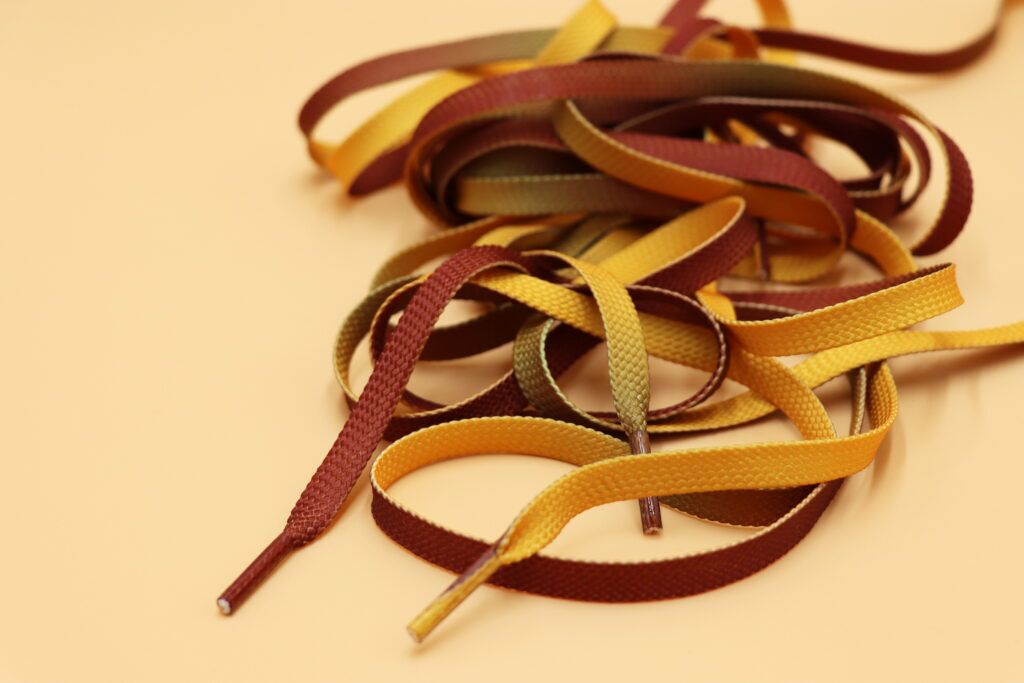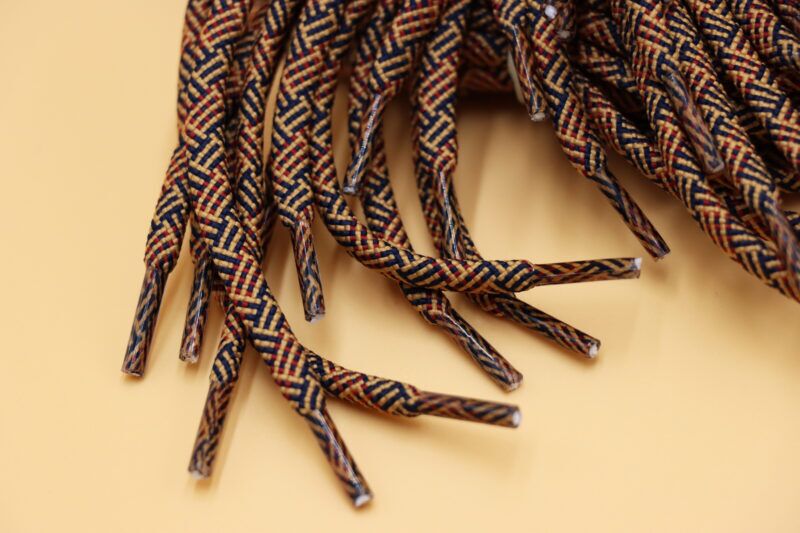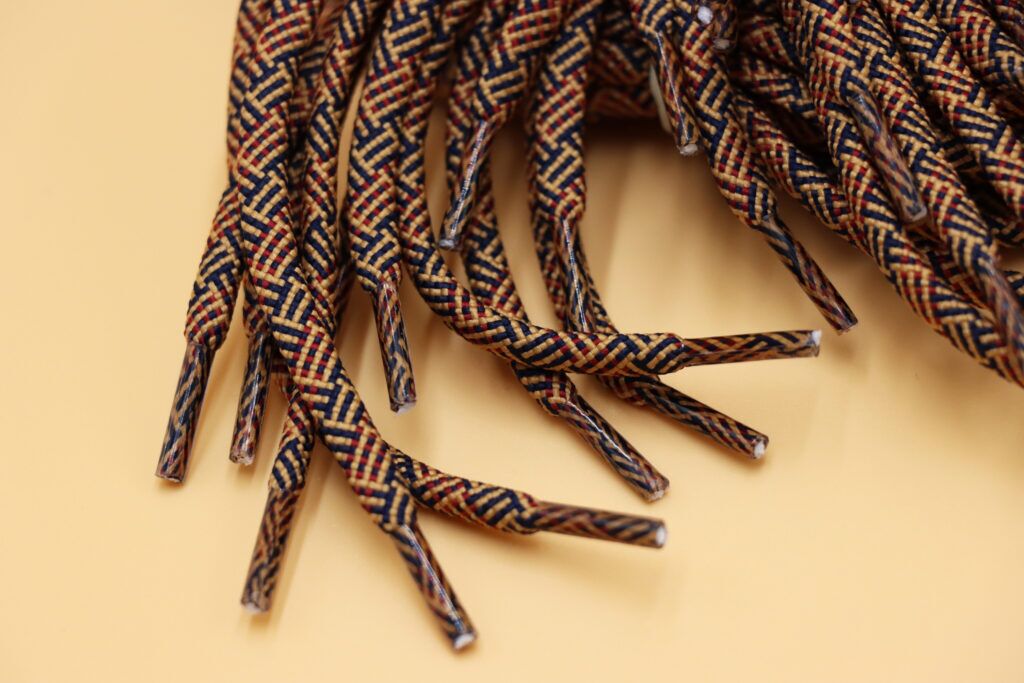 3. Metal tips, can create a premium look when paired with a suitable cord, tips can also be printed with your company branding or text.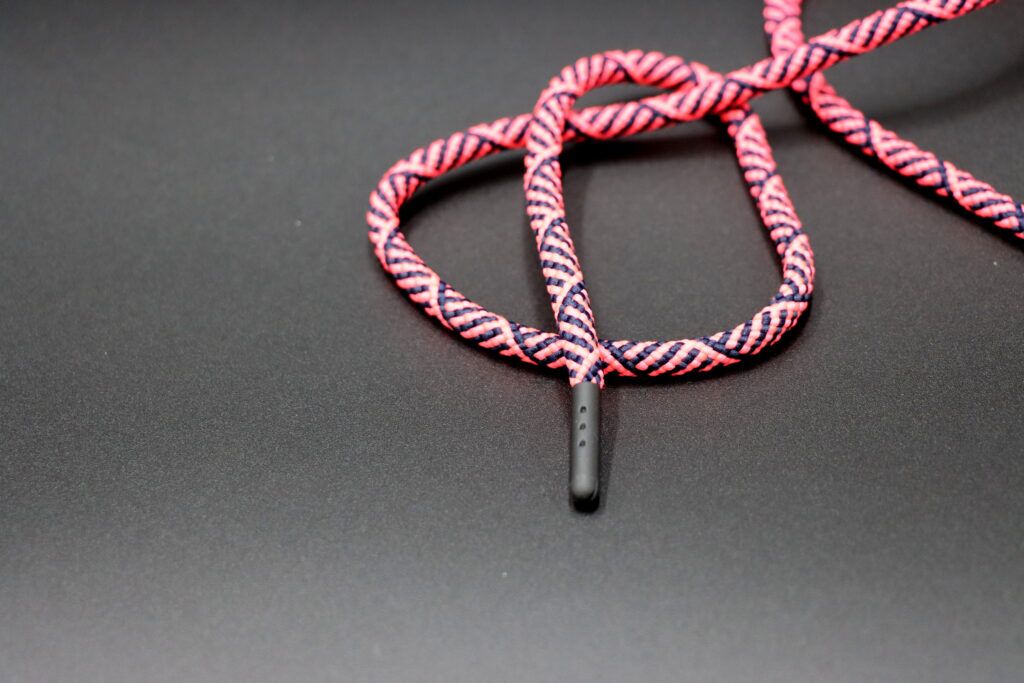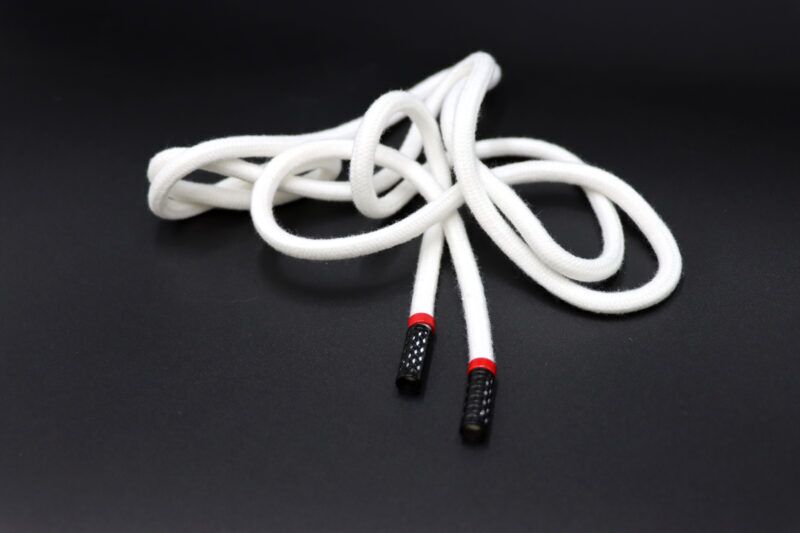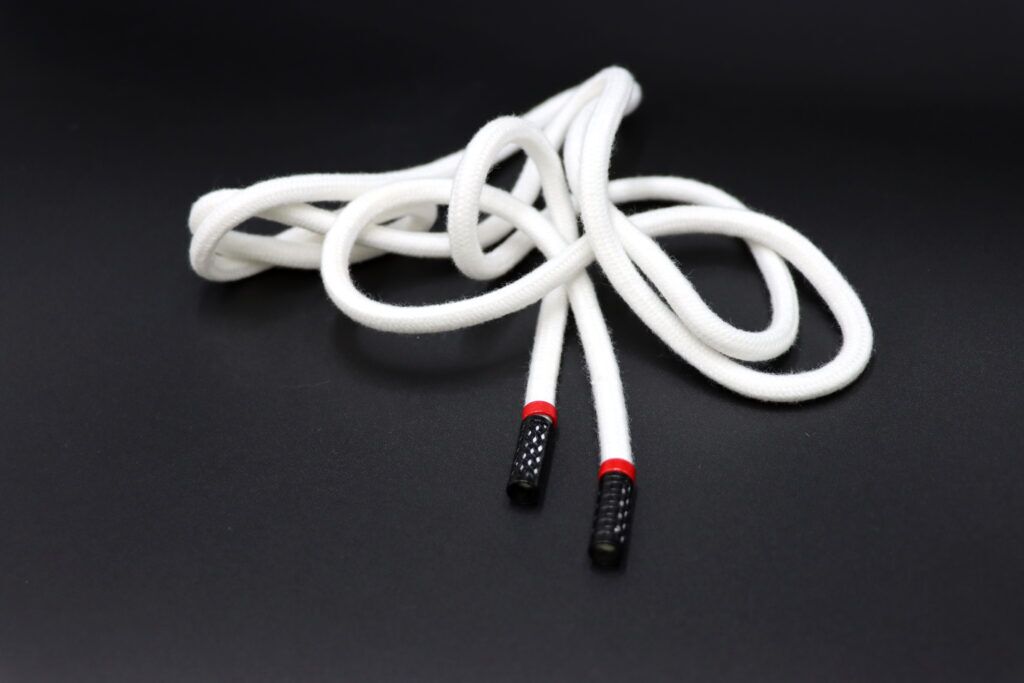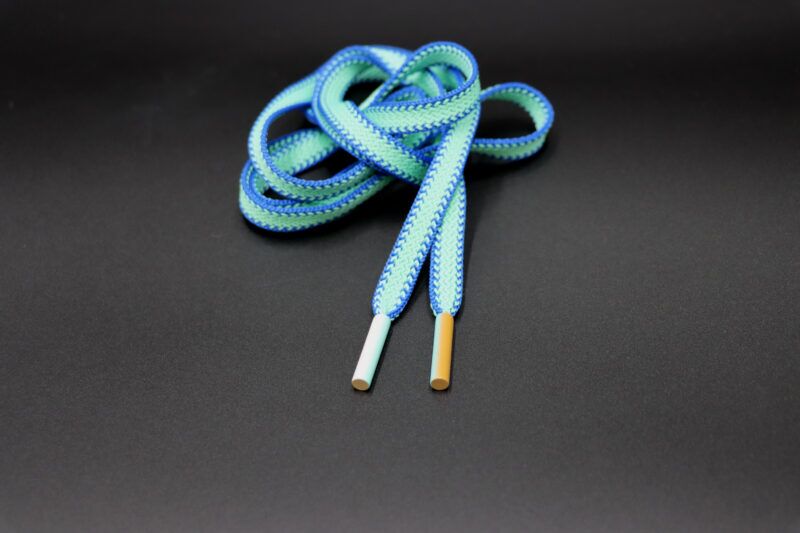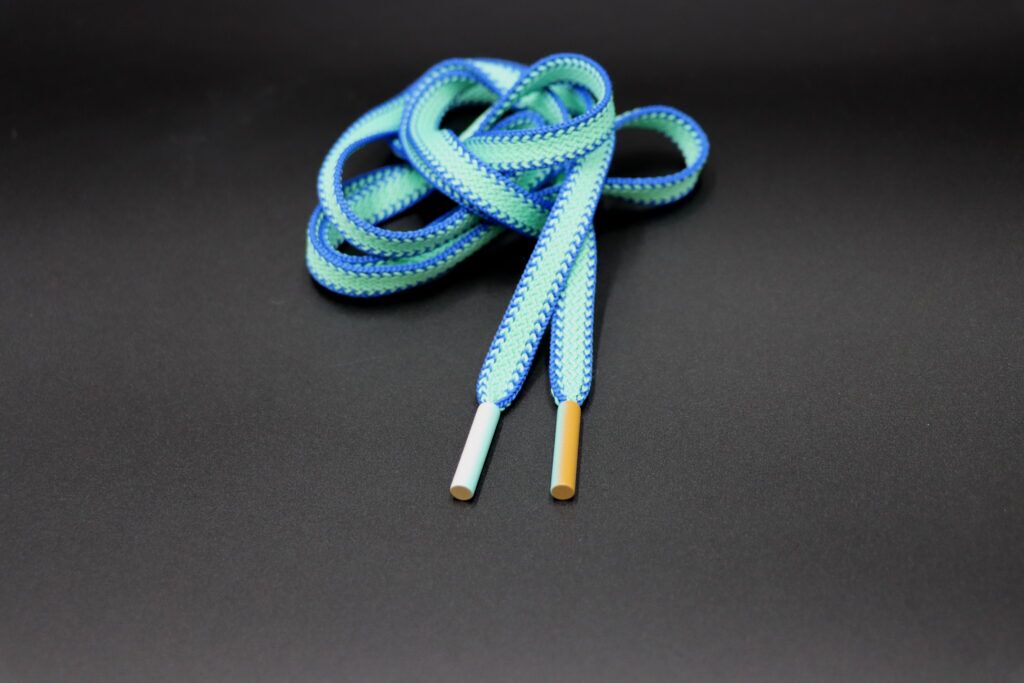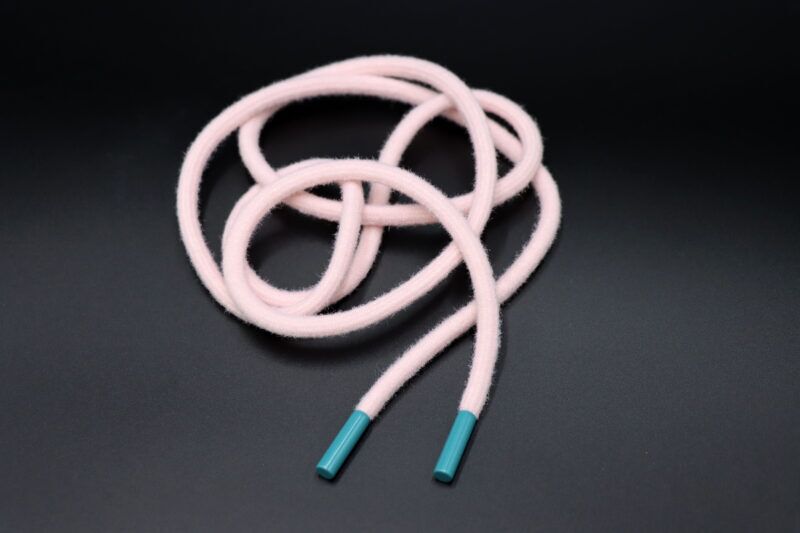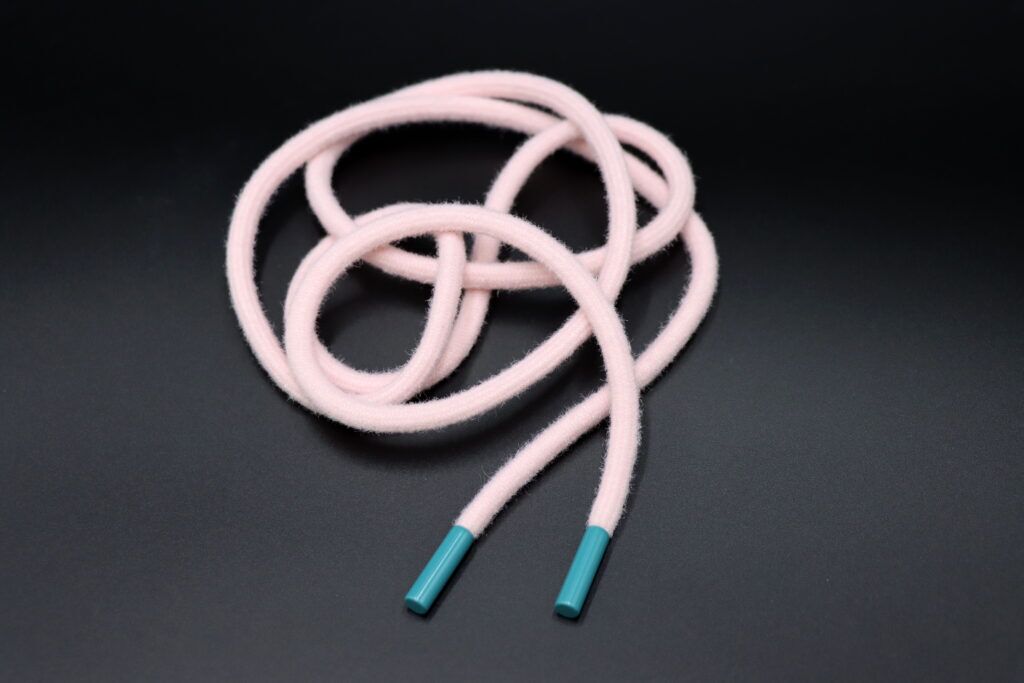 4.Bungee Elastics, another option is an elastic that can be used as a Drawcord, also known as a 'Bungee cord' elastic. These are often used as thin elastic Drawcords in performance sportswear/athleisure garments, and can include reflective yarns, to achieve a Hi -Vis effect, which is effective for running apparel. Bungee Elastics can also have a tipping if required, either silicone dipped or we can use a small locking metal or plastic tip especially suitable for a narrow width elastic, this is for added security (so that this will not become loose with washing/wear)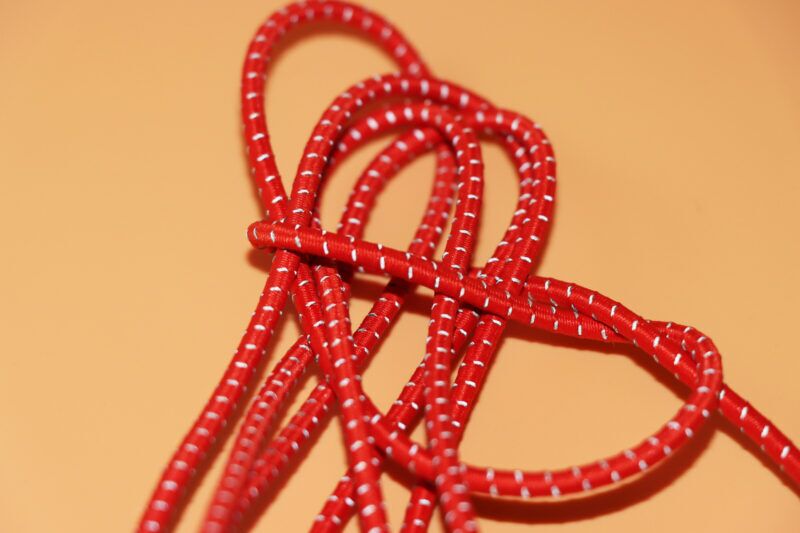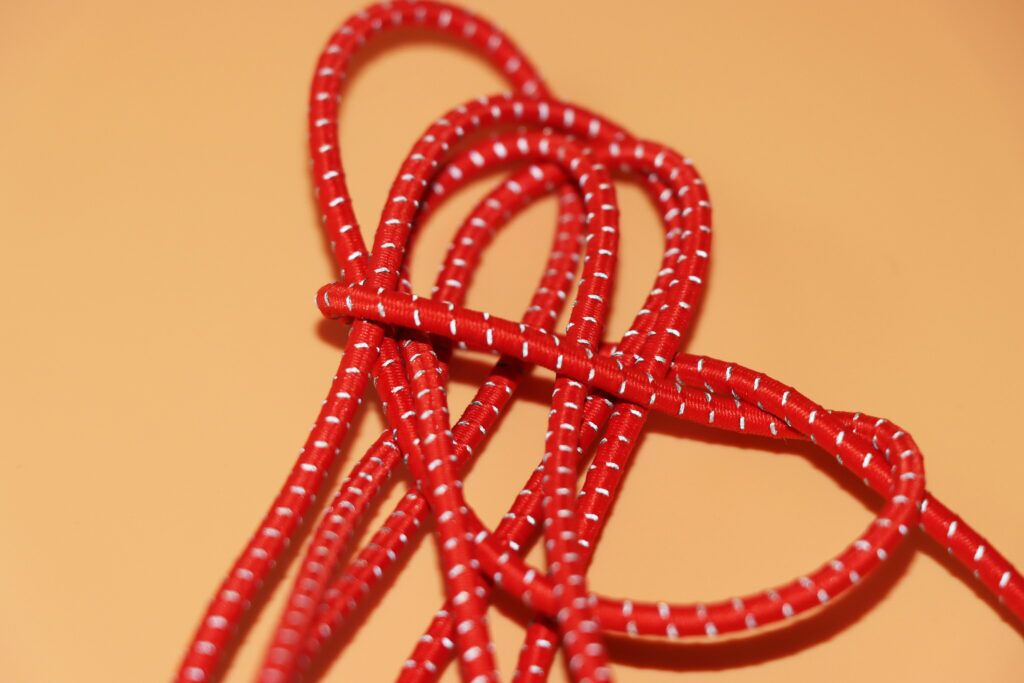 5. Stitched ends, Pro-Stretch can also supply cords with no tipping, suitable for a stitched end Drawcord, this works the best with a flat cord. The cord is folded and stitched so no raw edge, this creates a soft, sustainable option, with no other elements added.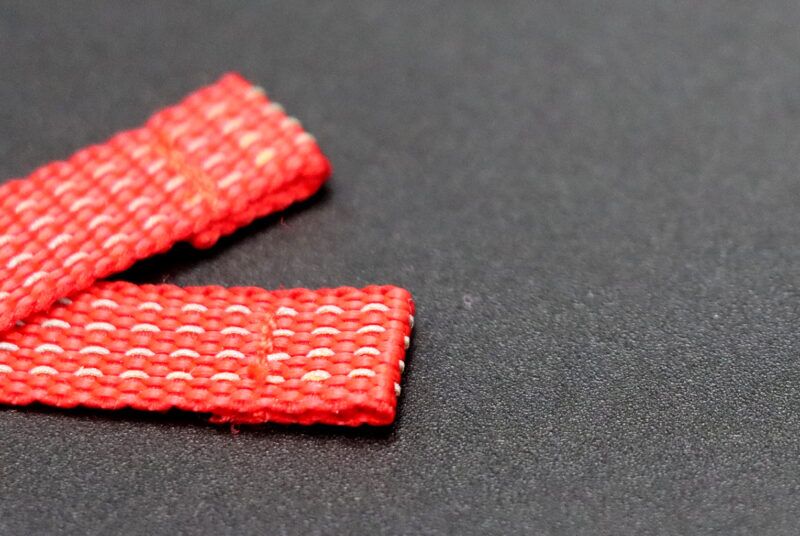 6. Woven tips are another alternative for a soft, sustainable tip, woven within the cord, then heat cut sealed, with no other element added. Recycled polyester available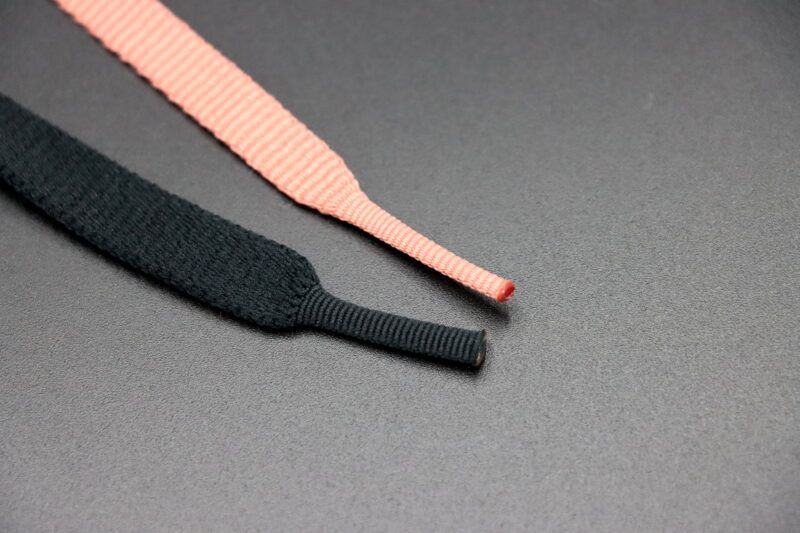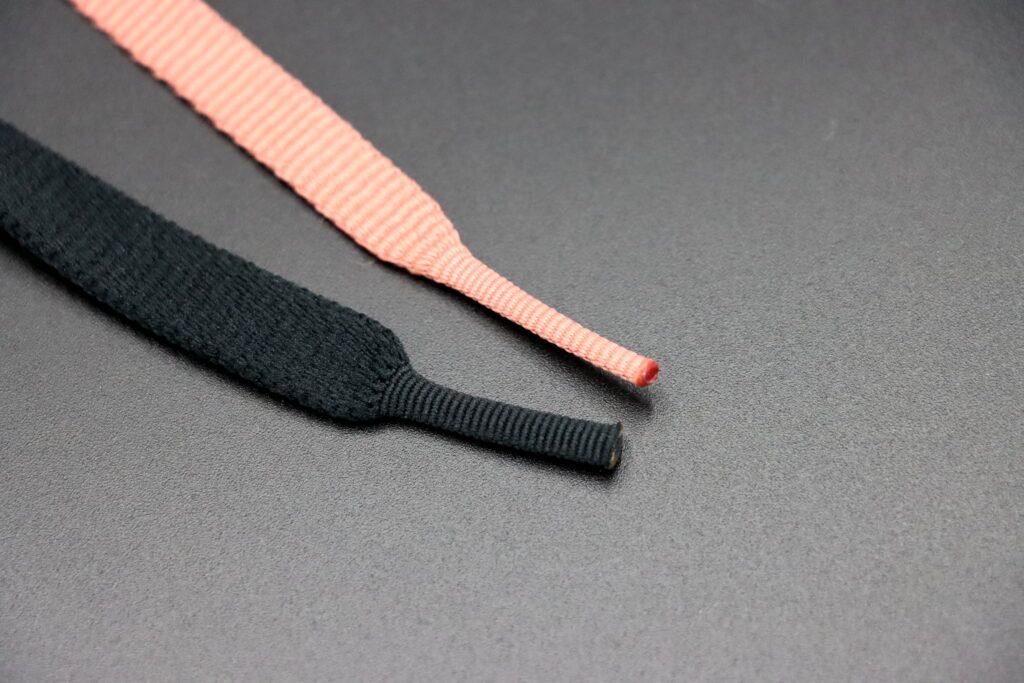 7. Heat press tips are a new option we have developed that can be used for many applications. The cord needs to be Polyester or Recycled Polyester, and the tip is heat pressed in a mould to create the required shape and length. As the woven tips, these offer a complete sustainable option if combined with Recycled cord qualities.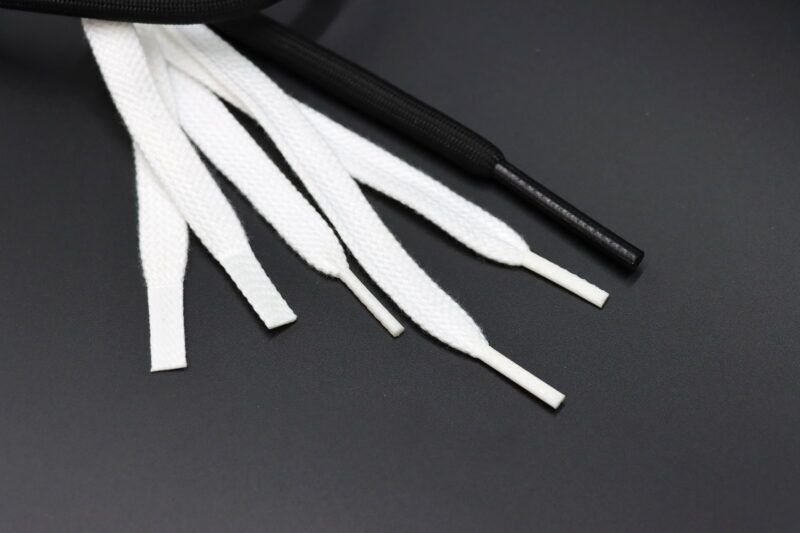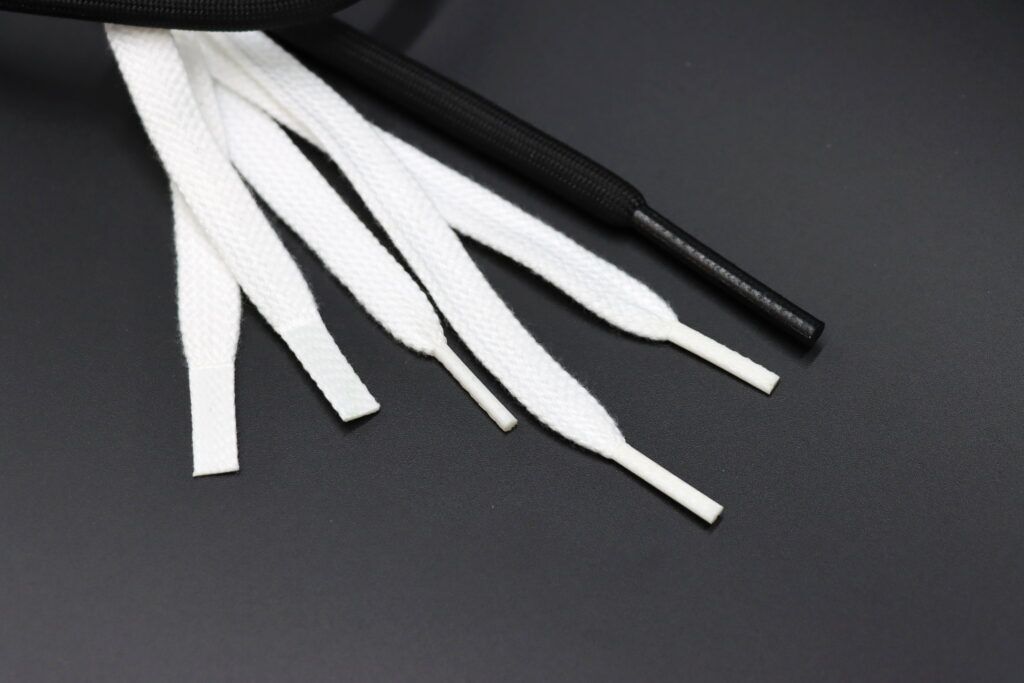 For more inspiration, why not browse our online drawcord catalogue, click HERE
Contact us for more information and how we can provide the perfect trim for your garments +44(0)1260 291691 or email info@pro-stretch.net
Don't miss our next blog by keeping up to date with everything Pro-Stretch and follow all our social media platforms